Why stay in a Resort Boutique Property in Chikmagalur?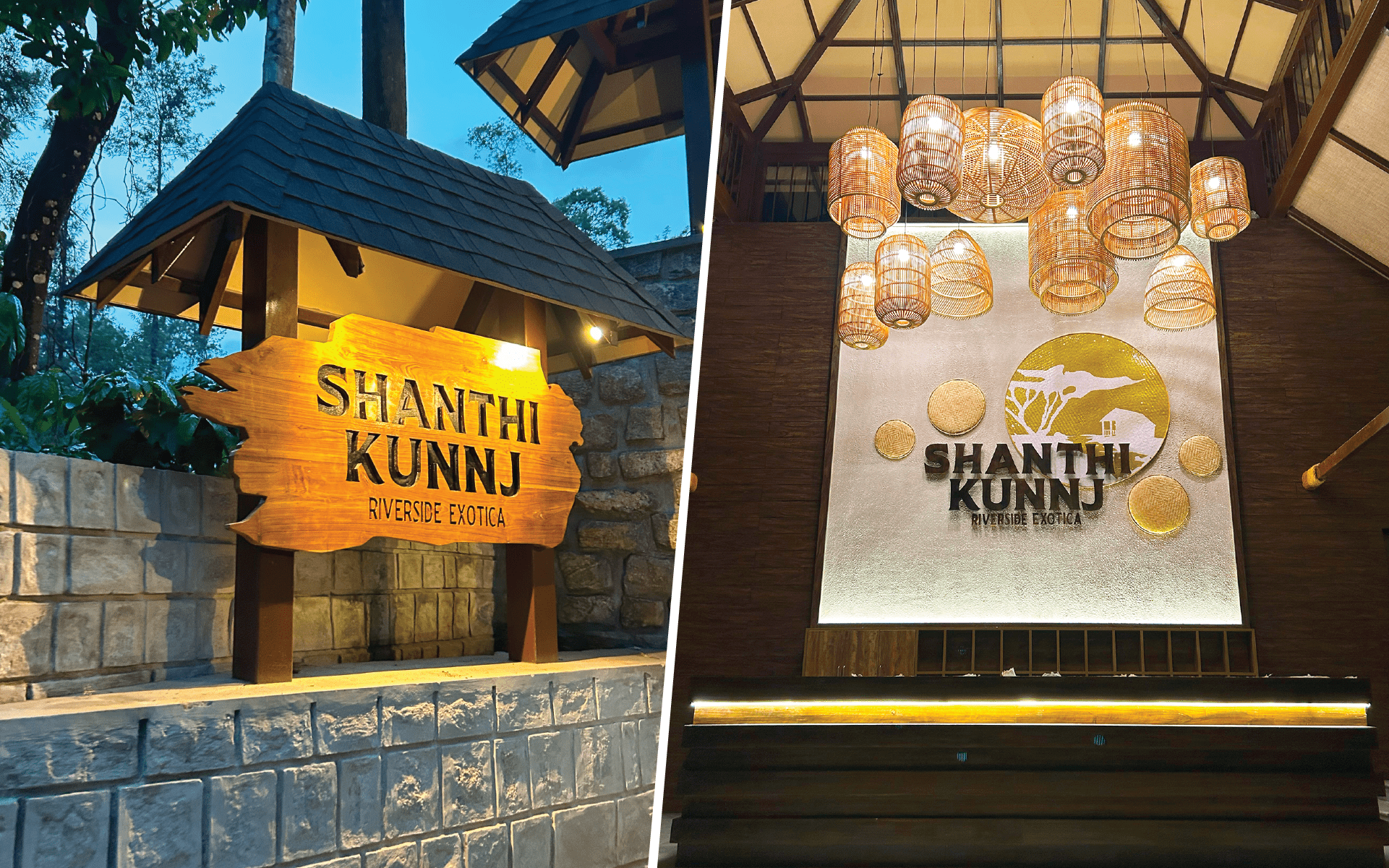 Why stay in a Resort Boutique Property in Chikmagalur?
If you are planning a trip to Chikmagalur, Karnataka, and seeking a luxurious and peaceful retreat, then look no further than Shanthi Kunnj, a resort boutique property nestled alongside the enchanting Bhadra River.
Here is why staying in a resort boutique property like Shanthi Kunnj is a delightful experience:
1. Cozy and Intimate Accommodation:
Shanthi Kunnj offers a limited number of cottages and rooms, ensuring personalized attention and privacy for each guest. The accommodations are designed to provide the utmost comfort and luxury, with spacious rooms, elegant furnishings, and modern amenities. Private balconies or sit-outs are overlooking the Bhadra River, providing a perfect spot to unwind and enjoy the view.
2. Tranquil Riverside Location:
The resort boutique property sits harmoniously amidst the tranquil surroundings of the Bhadra River, offering a serene and picturesque environment. Imagine waking up to the soothing sound of flowing water and enjoying your morning cup of coffee while admiring the scenic beauty of the river. The riverside location provides a sense of calm and relaxation, allowing you to rejuvenate and reconnect with nature.
3. Riverside Dining Experience:
One of the highlights of staying in a resort boutique property is the dining experience. Shanthi Kunnj offers an open-air River Deck restaurant and dining area overlooking the river, providing a perfect setting for a romantic candlelit dinner or a delicious breakfast while listening to the gentle sounds of the water. Get ready to be served delectable local cuisine, featuring fresh ingredients and flavours that will tantalize your taste buds.
4. Personalized Services and Warm Hospitality:
One of the distinguishing features of the boutique property is the emphasis on personalized services and warm hospitality. The staff at the resort are attentive, and courteous, and strive to cater to your every need. They can assist you in planning your itinerary, arranging transportation, or recommending local attractions and activities. The goal is to ensure that your stay is comfortable, memorable, and tailored to your preferences.
5. Adventure and Activities:
Chikmagalur is a paradise for adventure enthusiasts, and staying in a resort boutique property opens a world of exciting activities. You can indulge in river rafting, kayaking, or barbeque. You can also go for nature walks, allowing you to explore the region's natural beauty. After a day full of adventure, you can unwind with a relaxing dip in the resort's swimming infinity temperature-controlled swimming pool.
Takeaway:
You can expect a personalized and unique experience that combines luxury, comfort, and charm.
Overall, staying at a boutique resort in Chikmagalur allows you to immerse yourself in the region's natural beauty, indulge in personalized service, and enjoy a memorable and intimate getaway.
You can get in touch with our team at Shanthi Kunnj to make your holiday a fabulous one.