Why choose Chikmagalur as your holiday destination?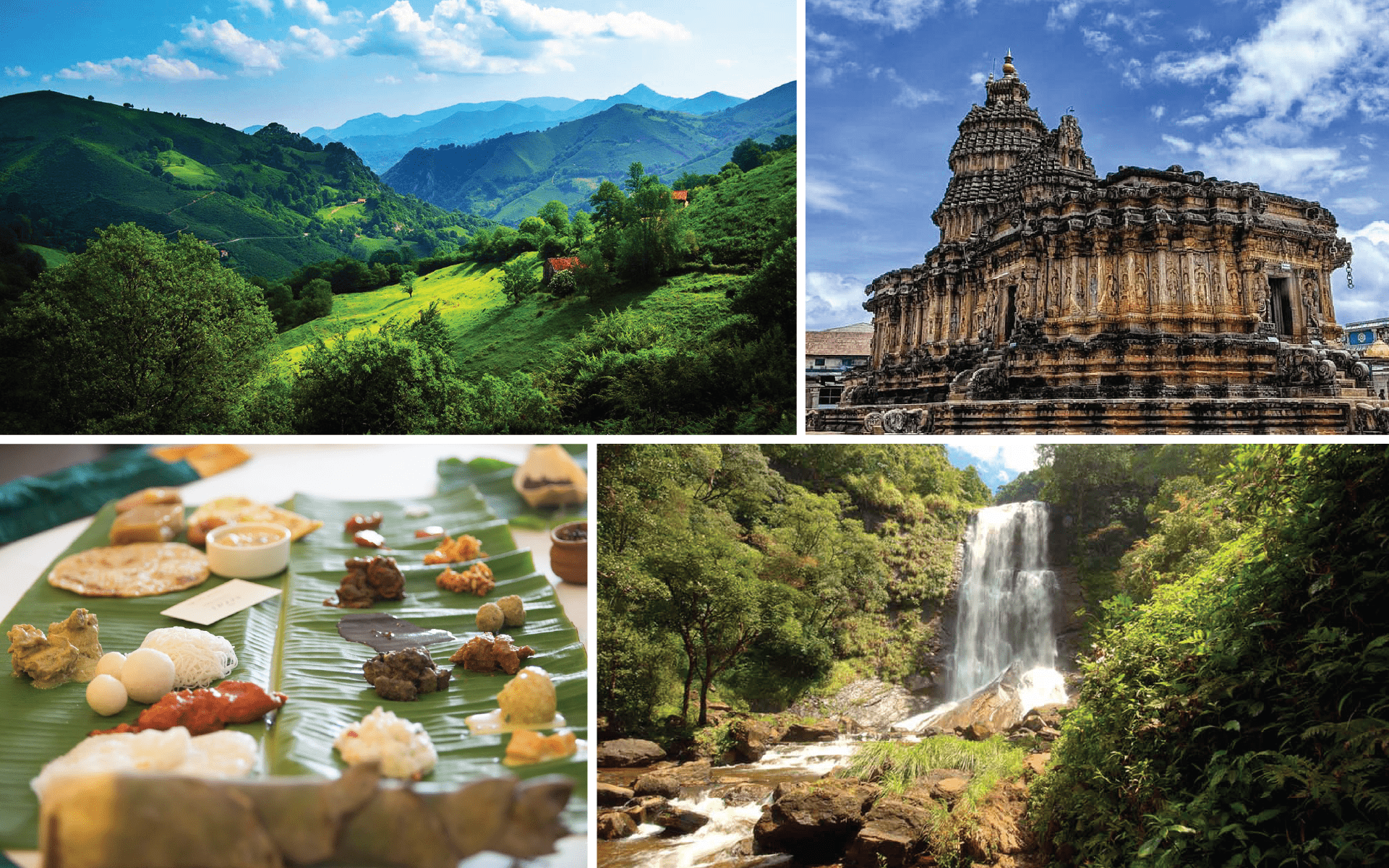 Why choose Chikmagalur as your holiday destination?
If there is one place to visit for those who love nature, then Chikmagalur is the ultimate holiday destination.
The state is full of mesmerizing nature and tourist spots which draw in visitors simply because of its natural beauty-from lush green hill stations and coffee plantations to gushing waterfalls to breath-taking wildlife, yes Chikmagalur has it all.
Chikmagalur is a hidden gem that has something to offer to every kind of traveller.
Here are some reasons why you should consider Chikmagalur as your next holiday destination
1. Serene atmosphere and picturesque landscapes:
If you are looking for a peaceful getaway, then this is where you need to be. The town is surrounded by lush green hills and valleys, making it a great spot for trekking and hiking. There are several easy to moderate to difficult trekking trails to explore. You can also take a stroll through the coffee plantations and enjoy the fresh air and stunning views.
2. Home to Beautiful waterfalls:
Chikmagalur is also home to some of the most beautiful waterfalls in India. The most popular ones are Hebbe Falls, Kallathigiri Falls, and Kalhatti Falls. These waterfalls are perfect for a refreshing dip or a romantic picnic. These waterfalls not only have stunning views but the water has a few sacred herbs with medicinal properties.
3. Known for Rich Cultural Heritage:
There are several temples and monuments that you can visit, such as the famous Baba Budangiri Shrine and the Sharadamba Temple. The town is also known for its historical ruins and cultural magnificence, and spiritual abundance. Thus, a visit to such places will allow you to dig deeper into the rich history and cultural heritage of Karnataka.
4. Lip-smacking Malnad cuisine:
You can also explore the local markets and sample some of the delicious local cuisines which are known for their richness and spice, mainly accompanied by the flavours of coconut milk, and having rice and fish curry as staple items besides Akki Roti, Banana chips and more. The town is also known as 'The Land of Coffee' because of the rich coffee plantations here.
5. A great destination for adventure lovers:
There are several activities that you can enjoy, such as paragliding, rappelling, and rock climbing. You can also go on a jeep safari and explore the nearby wildlife sanctuaries. Chikmagalur is the perfect destination for not only a relaxing holiday but also a fun and adventurous one.
6. Pleasant Climate:
Enjoy a pleasant climate throughout the year. The cool and misty weather, especially during the monsoon season, adds to the charm of the place. The climate is perfect for outdoor activities and exploring the scenic beauty of the region.
Takeaway:
With its stunning landscapes, rich cultural heritage, and exciting activities, it is sure to provide you with an unforgettable experience.
So why not plan your next holiday to Chikmagalur and enjoy all that it has to offer? Spend a night at Shanthi Kunnj and enjoy a memorable vacation.